Aurorasound English
| | | |
| --- | --- | --- |
| 300B-PP Monaural Power Amplifier | Solidsatte Control-Amplifier | LCR Phono Stage Amplifier, LCR type |
| | | |
| --- | --- | --- |
| Vaccume Tube Integarted Amplifier | | NF+CR Phono stage amplifier |
EQ-100

Adaptive Multi-curve Phono Equalizer AMP

Balanced drive Headphone amplifier

MC Step-up transformer
| | | | |
| --- | --- | --- | --- |
| MM Expander | RIAA Converter | | |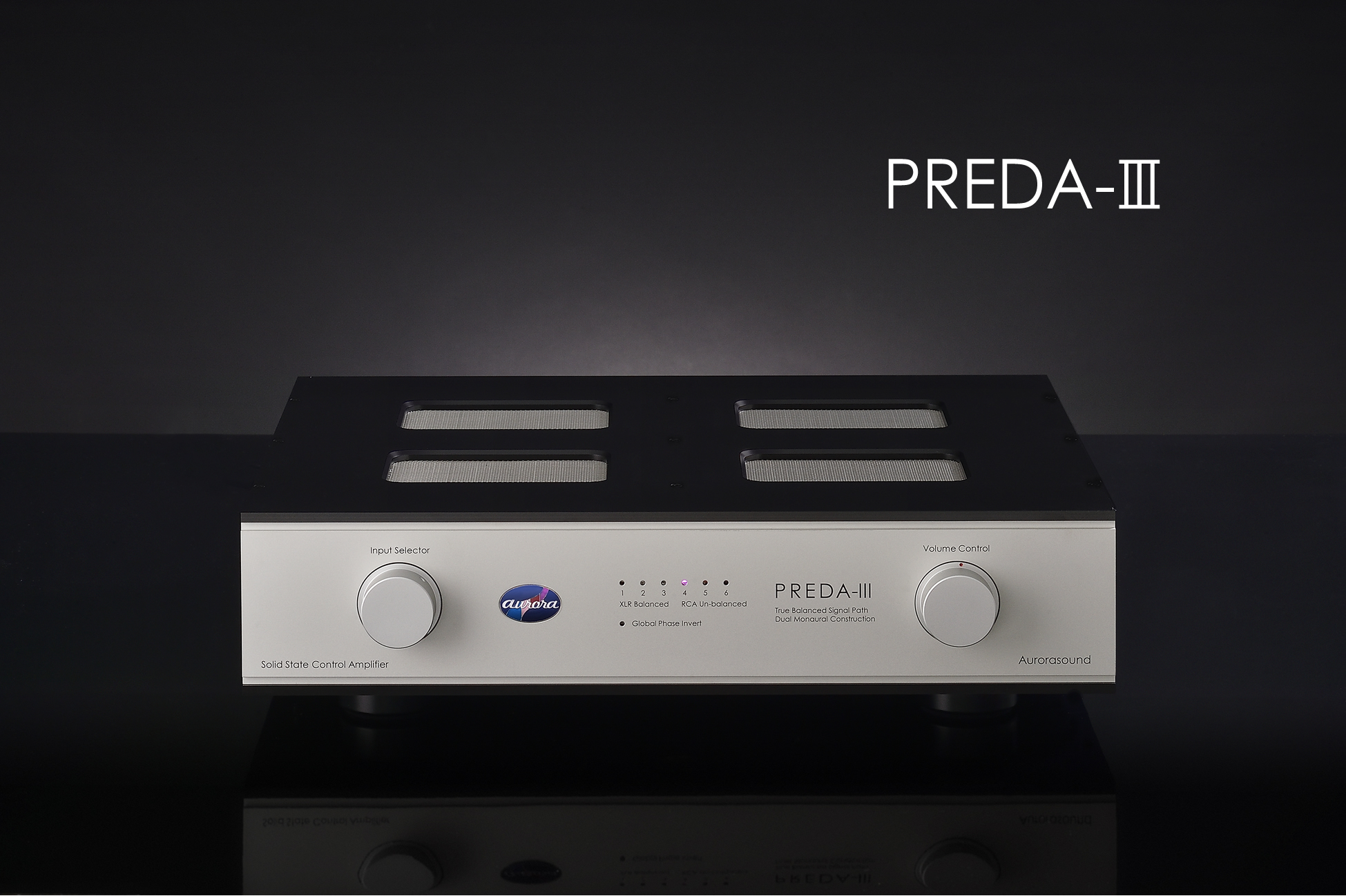 Pre-amplifiers' fundamental function/responsibility in audio systems are to accept various audio signals, select one, adjust volume level, then feed to power amplifier with good signal conditioning. PREDA-III executes these tasks faithfully by employing true balanced signal path, coupled with complete L/R independent monaural structure. PREDA-III accommodates both XLR balanced and RCA un-balanced inputs, for CD player, DAC, phono stage, tape deck, etc. In addition, the output of both XLR balanced and RCA un-balanced perfectly matches to any kind of power amplifiers.
The components such as Input/output connectors, selectors, amplifier modules, volume controller, power regulator function, ridged/robust body structure are the key factors to achieve super performance of amplifiers. PREDA-III is precision designed with absolutely no compromises in all those factors. Noiseless sector switching, noiseless power on/off, controllers knob operation touch and feel can offer satisfaction in your music listening experiences. PREDA-III pre-amplifier not only makes the best match with PADA-300B tube power amplifier, but also, it makes a good partner with any tube and transistor power amplifiers in the market. Release to market is Oct/26 ,2020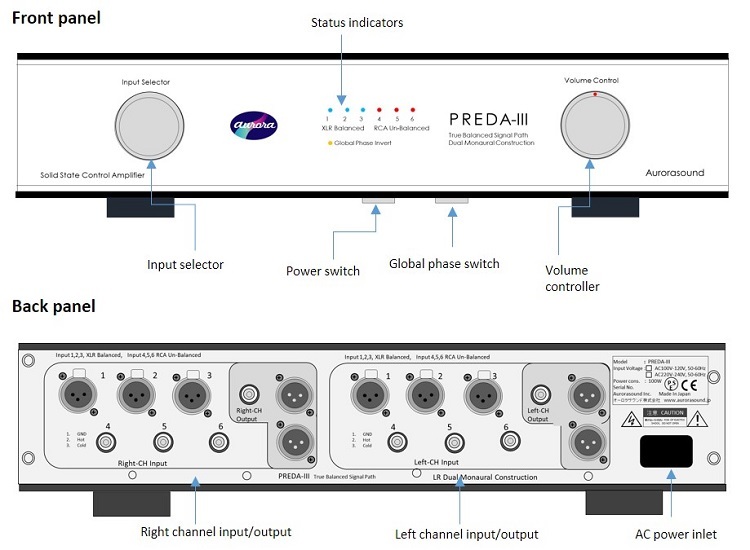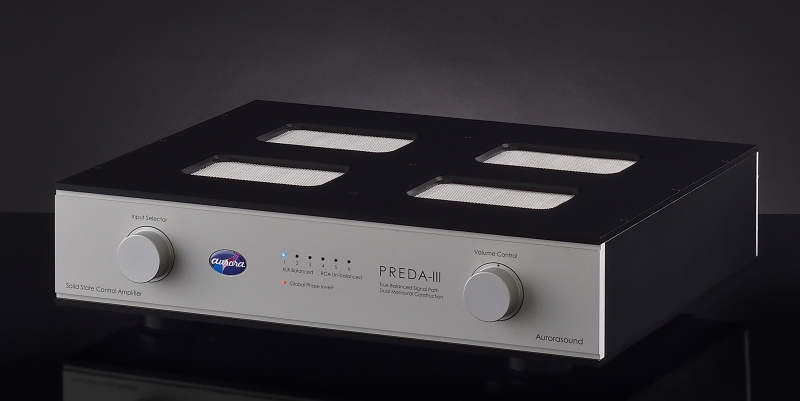 PREDA-III features
1. L/R complete monaural structure in one chassis
The left and right channels are completely independent in terms of input/output signal paths, amplifications, power regulators, and power transformers. Ideal layout with the shortest signal path, optimized placement for channel isolation, and temperature stability and vibration-absorbing make PREDA-III the perfect pre-amplifier.
  
2. True balanced signal path and amplification
All XLR balanced input signal flows through the XLR balanced and RCA un-balanced signal outputs. RCA un-balanced signal input also transforms to XLR balanced and RCA un-balanced signal outputs. PREDA-III supports any input/output combinations, such as XLR in XLR out, XLR in RCA out, RCA in XLR out, RCA in RCA out.
 
3. Aurora AMP-2 Rev.4, new development amplifier module
New development amplifier module, "Aurora AMP-2 Rev.4", this is x1.5 higher speed improvement and lower noise performance in comparison with the original PREDA module. Employs NEC and Toshiba-made discrete transistors/FETs, WIMA film capacitors, and TAKMAN metal foil resistors, which is Bi-Cr-Al materials with brass cap and oxygen free copper lead wire crafted by precision laser trimming. This amplifier module has blue color aluminum top cover to keep operational temperature stability and noise shielding.

4. ALPS made large size precision volume control part
Machined brass 50mm diameter body, very low distortion and hi-fidelity resistor material, gold plated multi wire slider brush on mirror surface resistor. True high-end volume controller with excellent touch and feel deliver smooth and comfortable man/machine interface. This volume is sandwiched between input buffer amp (Aurora Amp module-2 Rev.1) and output buffer amp, in order to make good signal conditioning. No high frequency degradation, neither sound loss in any position of volume setting occur.

5. Neutorik made XLR connectors, Machined brass with rhodium plated RCA connectors
Professional grade connectors for excellent reliable signal interface with life-long durability.

6. Optical encoder with machined aluminum knob for input selector
For input selector function, Burns-made optical encoder and OMRON-made high-reliable relay are controlled by micro controller, in order to make the shortest signal path and noiseless operation. Resume memory is equipped at power on/off sequence.

7. Global phase selector
This function allows changing phase status, either normal or inverse. You can select optimum position to meet recorded medial conditions. Also, works for XLR output hot/cold change to meet your power amplifier.

8. Solid aluminum body
Front panel is of 10mm, side 8mm, top and bottom 5mm thick solid aluminum by precision machining.
Very rigid and robust body design supports amplifier circuit boards and power transformers. Cast iron foot insulators absorb unnecessary vibration.

PREDA-III brock diagram
True balanced signal path. L/R independent monaural block construction in one chassis.
All discrete transistors and FETs, solid-state. No remote control.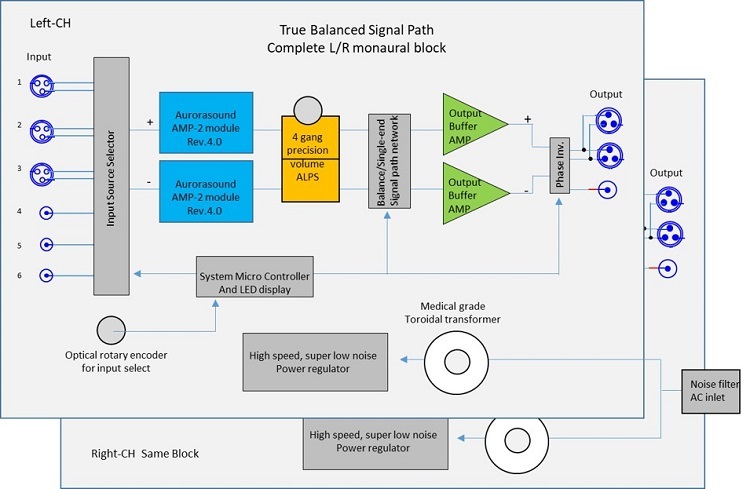 Specifications
Input
CH-1,2,3, XLR balanced (1/GND,2/HOT,3/Cold), CH-4,5,6, RCA un-balanced
Maximum input signal level 8Vrms (XLR), Input impedance 40KΩ/XRL, 20kΩ/ RCA
Output
XLR balanced x2,  RCA un-balanced x1, Output impedance 94Ω/XRL, 47Ω/RCA
Gain
9.5dB
Frequency response
10Hz – 100kHz, -1.5dB (both of XLR and RCA)
Total Harmonic Distortion, THD+N
XLR 0.0008% (10-90kHz)
RCA 0.001% (10-90kHz)
Signal to Noise Ratio
XLR, 113dB (2Vrm, A-weighted) RCA, 108dB (2Vrm, A-weighted)
Power consumption
60W, AC100V 50-60Hz, AC110-120V, or AC 220-240V
Size
W420 x D360 x H 112mm max.
Weight
10.2kg
PREDA-III Inside
True balanced signal path. L/R independent monaural block construction in one chassis.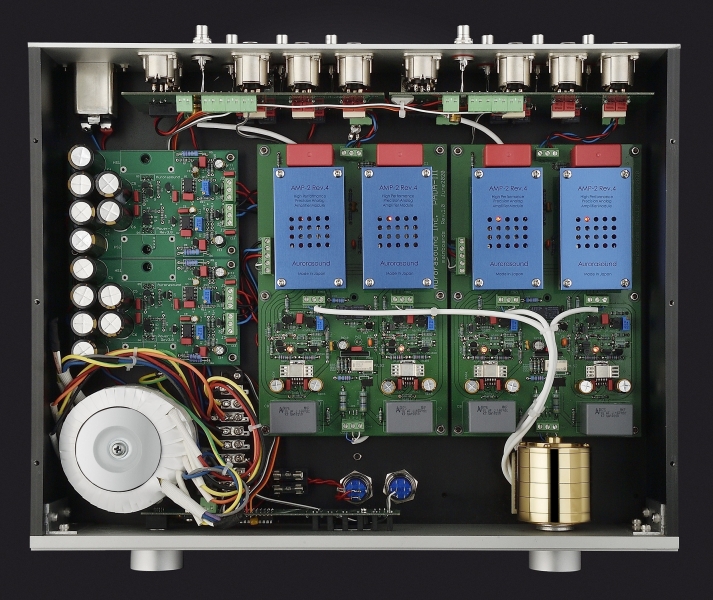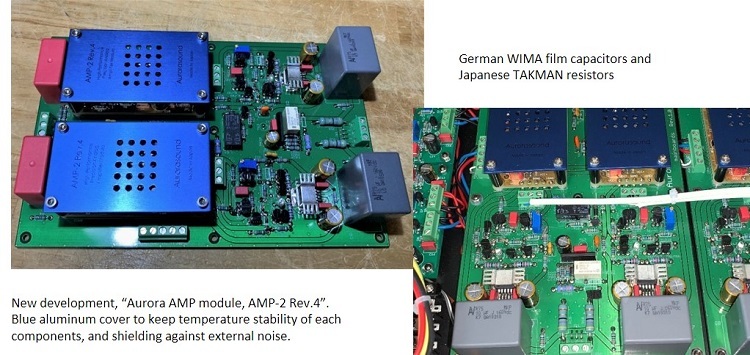 Each components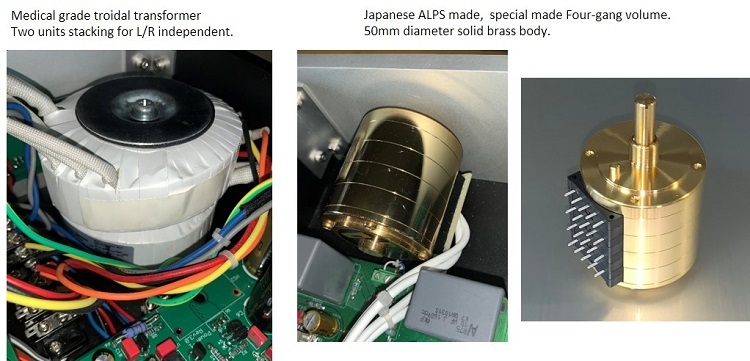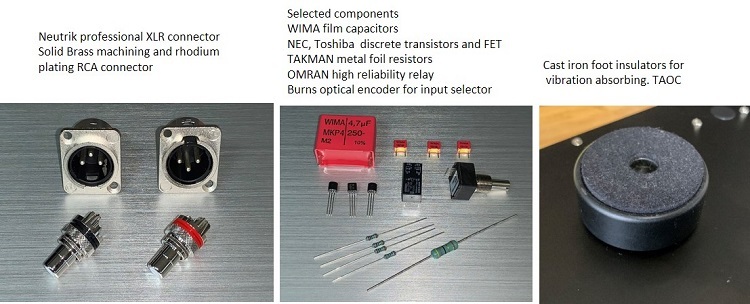 Measurement result ( by Audio precision Ap525 system )
Output monitor of 1kHz 2Vrms SIN wave signal input, XLR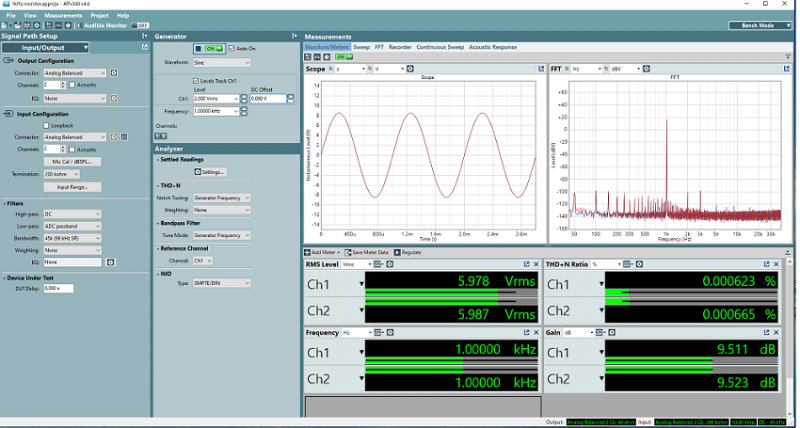 Frequency Responce THD+N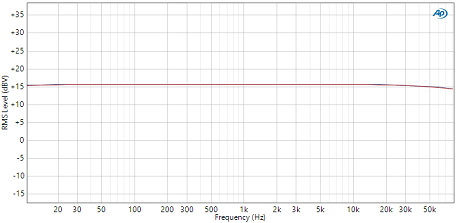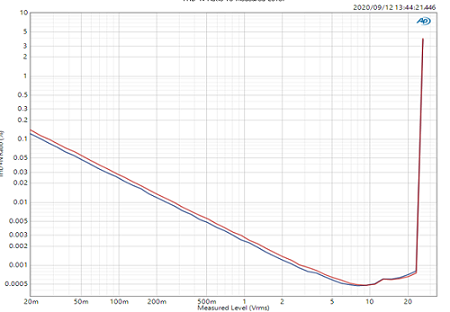 >> RETURN to English TOP